Three Dots and a Dash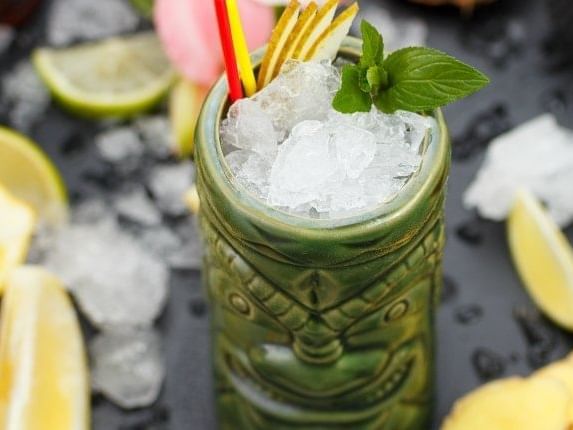 Tucked away in the tropical catacombs beneath the bustling River North nightlife scene, Three Dots and a Dash introduced a creative tiki vibe to Chicago's cocktail culture. Featuring both traditional tiki drinks and inventive tropical creations, the glassware, garnish, and fanfare of each meticulously made drink is worth the trip itself.
To find this lost, tropical oasis, you'll need to enter through the building's back door, which is accessible through the alley. If you're looking for the storefront on Clark (in front of Bub City), walk around the corner onto Hubbard, take a left at the alley (next to Firecakes Donuts), and you'll see the tiki torches glowing.
435 N Clark Street | Three Minute Walk from Kinzie Hotel