Frontera Grill | Topolobampo | Xoco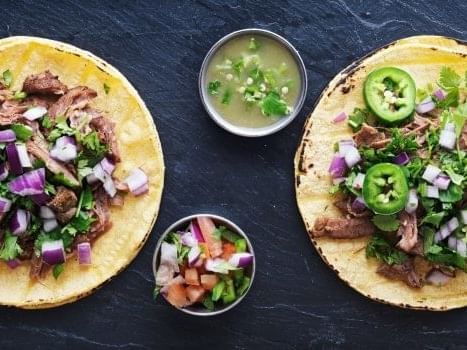 No discussion of Chicago food is complete without mention of the Rick Bayless. For over 30 years, his refined, soulful, and authentic Mexican fare has pushed the boundaries of flavor in Chicago.
Today, Bayless operates three restaurants at Clark and Hubbard. Frontera, Bayless's flagship restaurant, serves thoughtfully prepared, regional Mexican dishes that strike the perfect balance to salty, smoky, sweet, spicy, and rich. At Topolobampo, he distills Fontera's explosive flavors into a Michelin starred, fine dining atmosphere. On the opposite end of the spectrum, Xoco takes it to the streets. At Xoco, you'll find deeply flavorful Mexican soups, wood-fired tortas, and homemade hot chocolate.
445 N Clark Street | Four Minute Walk from Kinzie Hotel